LEARN WHAT WE ARE DOING TO EMPOWER OUR YOUNG ADULT MOTHERS

WE ARE MOVING TOWARD HIGHER GROUND.

Making gains daily

The Year of Responsibility 2015 - 2016

COPE'S LIONESS LEADERS WILL

BE ROLE MODELS

<


"And Still I Rise"
You may write me down in history With your bitter, twisted lies

, You may trod me in the very dirt But still, like dust, I'll rise. Maya Angelou
A Welcome

Message From Our Principal


WELCOME TO THE 2017-2018 SCHOOL YEAR!

I am Dr. Ebony N. Dunn, and I am elated to say that I am your new principal. As a new member of the Lioness Pride, I eagerly await meeting with each of you as we embark on our journey together this school year. This year will be full of excitement, hard work and dedication.

During my travels as an educator, I have come to realize a very important principle. We can only succeed at what we believe we can achieve. I believe that a successful educational institution has a culture of teamwork, dedication, and a venue to ensure that all stakeholders (staff, faculty, community partners, parents, etc.) are reaching a common goal and vision. WE can only succeed in what WE believe WE can achieve. If we are not together and on the same accord in believing what our vision and goals are, it will be very difficult to achieve them and to succeed.

Lions have been known for their Strength, Nobility, Bravery, and Royalty. More importantly, the lioness was known as a War Deity in ancient Egypt because of her ability to hunt with precision. Every move she makes while in pursuit of her goal has a purpose. As such, COPE Center North's Motto for this 2017/2018 School Year will be "STRIVING FOR AND ACHIEVING SUCCESS VIA PRECISION". This year, we will strive for success in every aspect of educating our students big and small.

Together WE will BELIEVE, and together WE can ACHIEVE. This will be an amazing year!

Educationally yours,

Dr. Ebony N. Dunn, Principal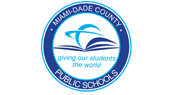 Our

services

In cooperation with Family Health Center Inc., comprehensive health services are available at C.O.P.E Center North for teenage parents, expectant parents and their infants/toddlers.

The Service include:

Prenatal and postnatal care and management.

Preconception services for prevention of pregnancy and diseases.

Parenting education and counseling
HIV screening and counseling.


The High Five Scholarships website
is now live ! with the largest collection of scholarships ever assembled.

It is available to everyone free of charge.

In addition to scholarships we will soon have free ACT and SAT practice tests and Study Guides.