"And Still I Rise"
You may write me down in history With your bitter, twisted lies

, You may trod me in the very dirt But still, like dust, I'll rise. Maya Angelou
A Welcome

Message From Our Principal


On behalf of our administration, faculty and staff, I welcome you to the C.O.P.E. Center North website. We are delighted that you have chosen to explore our school's website to find out more about us. Established in 1968, the school's philosophy was designed on a traditional approach of providing Continuing Opportunities for a Purposeful Education (C.O.P.E.) to teen parents.

Our support staff and student services provide assistance to teen parents, a strong academic program and community resources to promote independence in teen parents. Please take time to peruse our pages to see how we make it happen at our wonderful school site. You are invited to visit our school and bear witness to this outstanding and unique teen parent school.
Thank you for visiting our website.
Dr. Lillian Cooper - Principal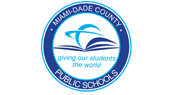 Inspection

Reports
Jan 19, 2009 safety flyer


Our

services

In cooperation with Family Health Center Inc., comprehensive health services are available at C.O.P.E Center North for teenage parents, expectant parents and their infants/toddlers.

The Service include:

Prenatal and postnatal care and management.

Preconception services for prevention of pregnancy and diseases.

Parenting education and counseling
HIV screening and counseling.


The High Five Scholarships website
is now live ! with the largest collection of scholarships ever assembled.

It is available to everyone free of charge.

In addition to scholarships we will soon have free ACT and SAT practice tests and Study Guides.