The Year of Responsibility 2015 - 2016

COPE'S LIONESS LEADERS WILL

BE ROLE MODELS

<


"And Still I Rise"
You may write me down in history With your bitter, twisted lies

, You may trod me in the very dirt But still, like dust, I'll rise. Maya Angelou
A Welcome

Message From Our Principal


Welcome to C.O.P.E. Center North- Home of the Lioness! We are a school of choice for expectant and parenting teens and their children and our school's philosophy is based on providing Continuing Opportunities for a Purposeful Education (C.O.P.E). The program addresses the educational, social, and medical needs of our teen parents and their children.

In addition to the academic program, the on-site Nurturing Center provides quality childcare by early-childhood professionals dedicated to providing a nurturing environment that focuses on the social, emotional, and cognitive development of the babies and toddlers. There is also an on-site, full-service medical clinic that provides pediatric, obstetric, and gynecological services.

Our support staff and student services provide assistance to teen parents to guide them through their academic program and solicit community resources to promote independence in our teen parents.
You are invited to visit our school to experience this outstanding and unique teen parent school.

Sincerely,
Valerie Gilchrist
Principal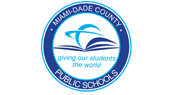 Inspection

Reports


Updated 02/20/16
Our

services

In cooperation with Family Health Center Inc., comprehensive health services are available at C.O.P.E Center North for teenage parents, expectant parents and their infants/toddlers.

The Service include:

Prenatal and postnatal care and management.

Preconception services for prevention of pregnancy and diseases.

Parenting education and counseling
HIV screening and counseling.


The High Five Scholarships website
is now live ! with the largest collection of scholarships ever assembled.

It is available to everyone free of charge.

In addition to scholarships we will soon have free ACT and SAT practice tests and Study Guides.